NyanCat
Description
In memory of Marty, the real-life cat that inspired the popular eight-bit rainbow meme, Nyan Cat.
Website
—
Avatar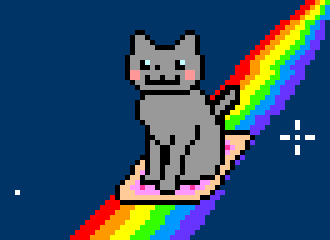 Token Paymail
39e447d90850.asset@moneybutton.com
Token Paymail is the address that initially received the minted tokens.
Supply
10,000,000
Created
Updated
Protocol
Simple Fabriik Protocol
Category
Collectible
Is for sale on Token Market
Yes
Token creator can update token details, such as token name and description. The last time BSVTokens.net updated this token's details was .
Browse tokens by category
---